Hello, everyone. This is my very first review. Before I start let me introduce myself. My name is Ning and I had a full face, big jaw, and an undefined face. I am a freelance model so need to look good. Honestly, these problems were making me quite insecure because photographs taken of me were not flattering at all.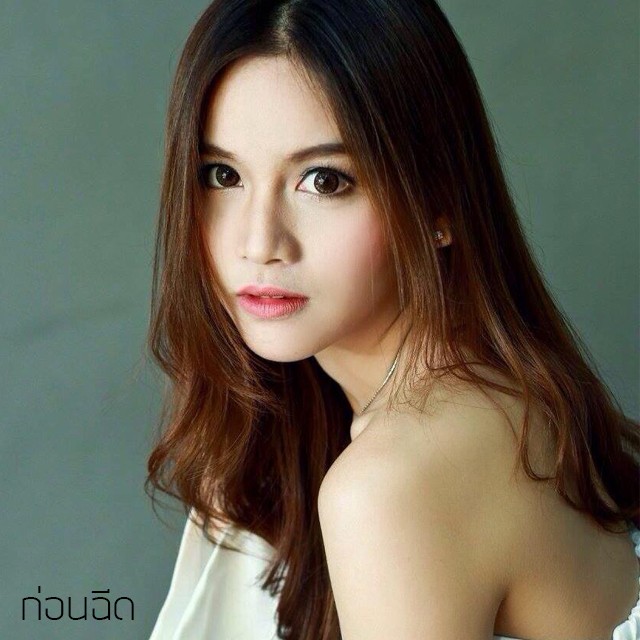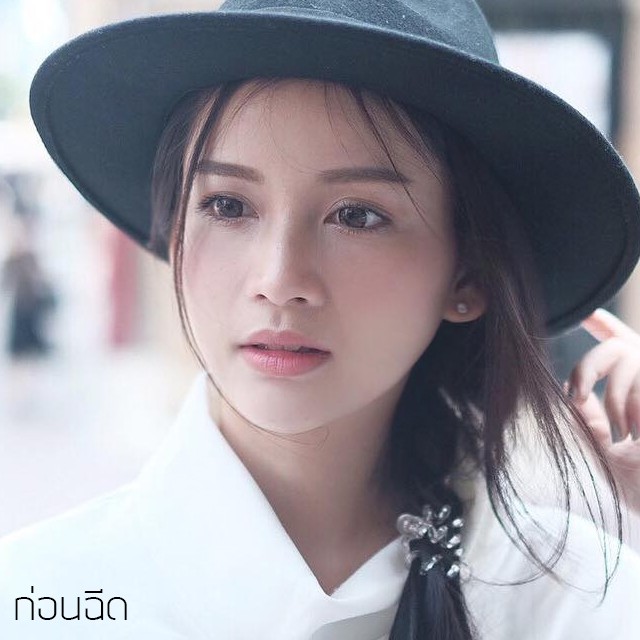 I talked to friends in the industry about how I could treat these problems and I was recommended to get some Botox done. I had only heard the name, but never thought about getting injected myself. I started to do some research and spent a long time choosing a clinic because if I was going to do it, I needed it to be safe and not dangerous to me.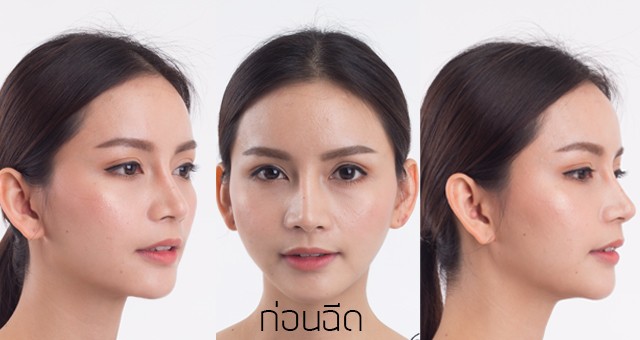 I'm showing these pictures so you can see my face from all angles—face on and 45- and 90-degree angle profiles.
I decided to go with Dr. Mew at Meko Clinic. Before the procedure I consulted with the doctor and was recommended to get Botox to lift my face and reduce my jawline so when I am photographed, my face would look slimmer and more defined. I agreed with the doctor. After the consultation we began the procedure.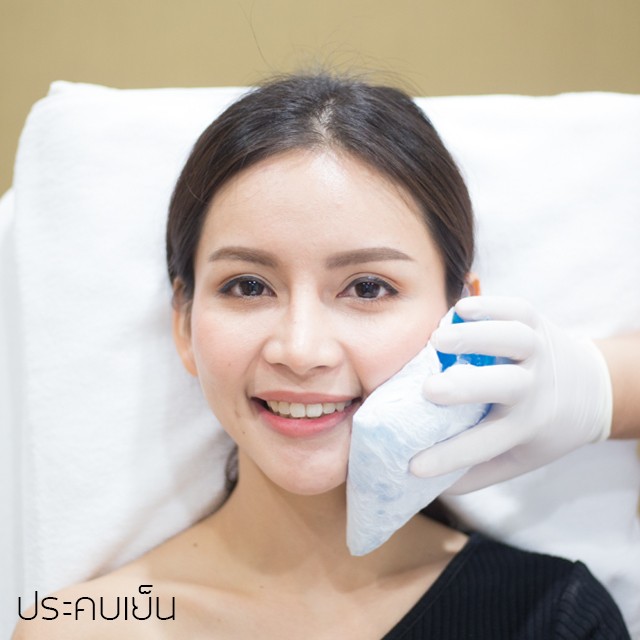 Before the procedure you use a cold compress to alleviate pain. I felt some coldness and numbness at my jaw.
Once the doctor's assistant had placed the cold compresses, the injections began. Oh, I forgot to say that I used Korean Botox and injected a total of 60 U.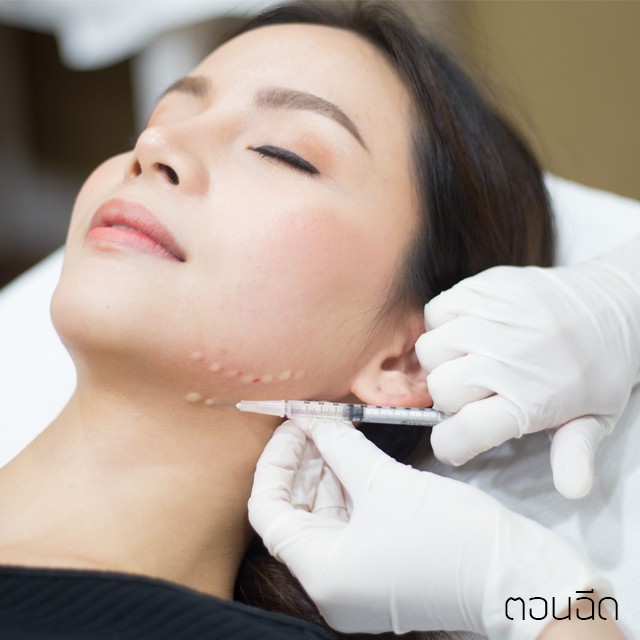 This is the picture of Botox to lift my face. It gives a nice lifted appearance and a more defined face.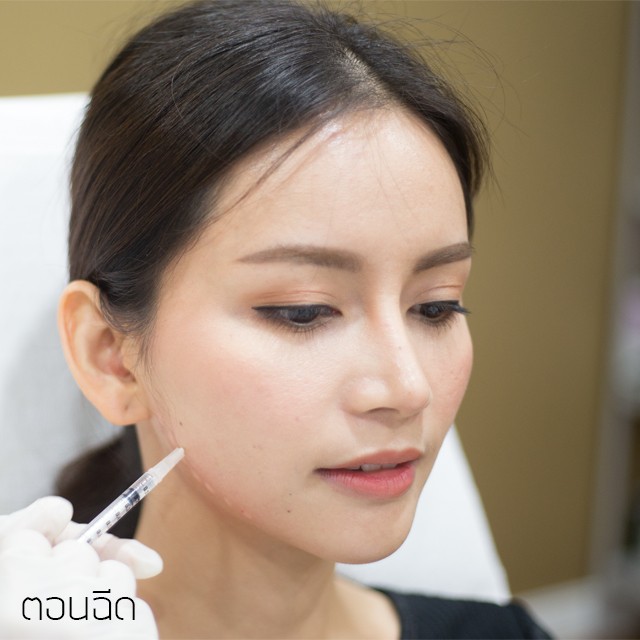 This is the picture of Botox to reduce my jaw. A smaller jaw helps the face look slimmer.
I asked to take a picture with the doctor as well in case any of you would like to get Botox done with Dr. Mew you can show them her picture and request her specifically. Dr. Mew was very gentle, gave good advice, and was so nice.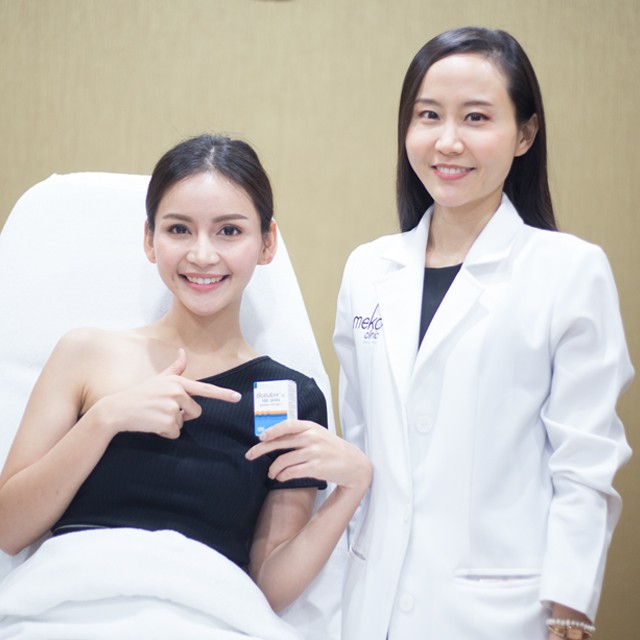 It took about 45 minutes to 1 hour to do the procedure. Let's look at a "before" picture.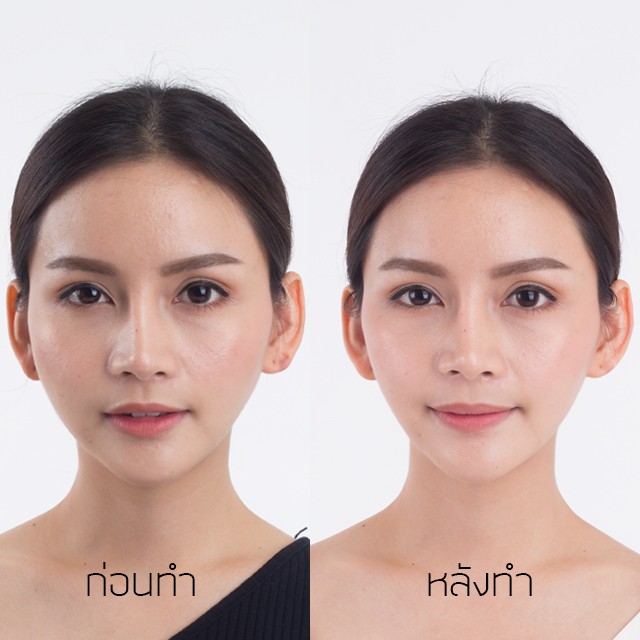 Wow, before the procedure my face was so full and my jawline was awful. But about one to three weeks after the Botox, my face had a more defined V shape. I have a new life! I feel much more confident. I'm so happy.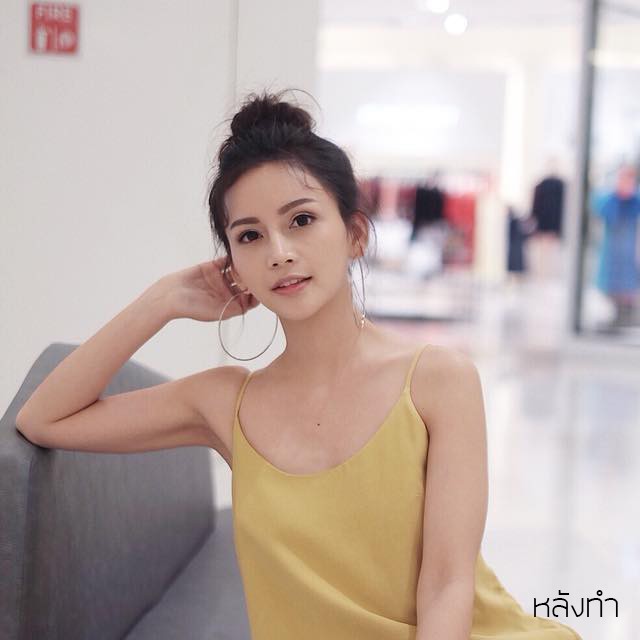 Now when I put my hair up I feel very confident.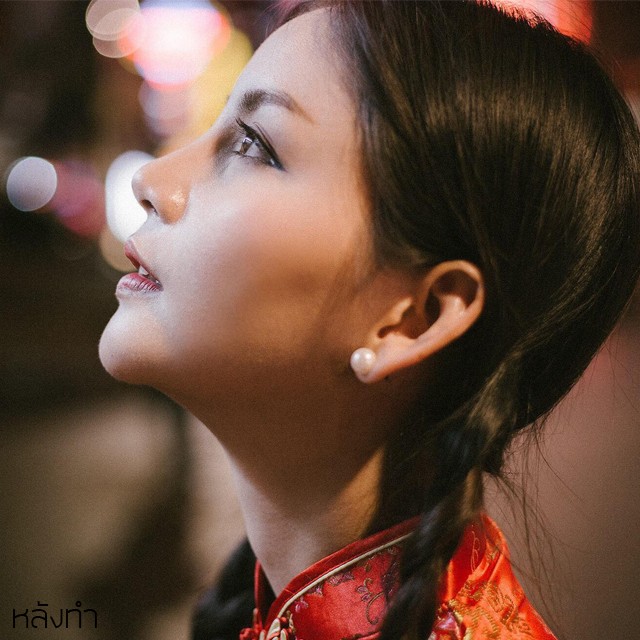 Even my profile looks good because my face is slimmer and more defined.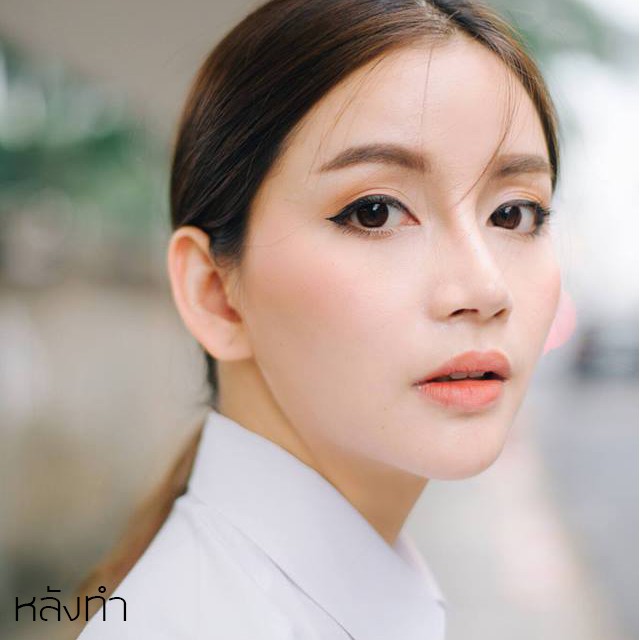 Finally I'd just like to recommend Meko Clinic to anyone interested in getting Botox done. The doctor gives great advice and the staff provided excellent service and after-care. Most importantly, before making a decision, do your research and choose a clinic that meets standards of safety as per the FDA.
Result By Dr. Culalak Tokitpaiboon