Hello. I am Dr. Kwan and I would like to share my experience undergoing Ulthera with Dr. Mew at Meko Clinic. Ever since I was a child I had full cheeks and as I got older my face was no longer slim. I started developing laugh lines and my face was not as toned as before. When the sagging started, I didn't hesitate.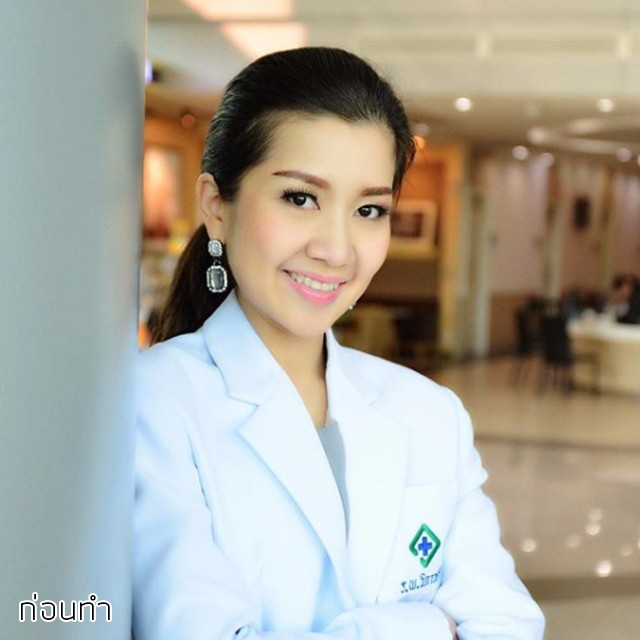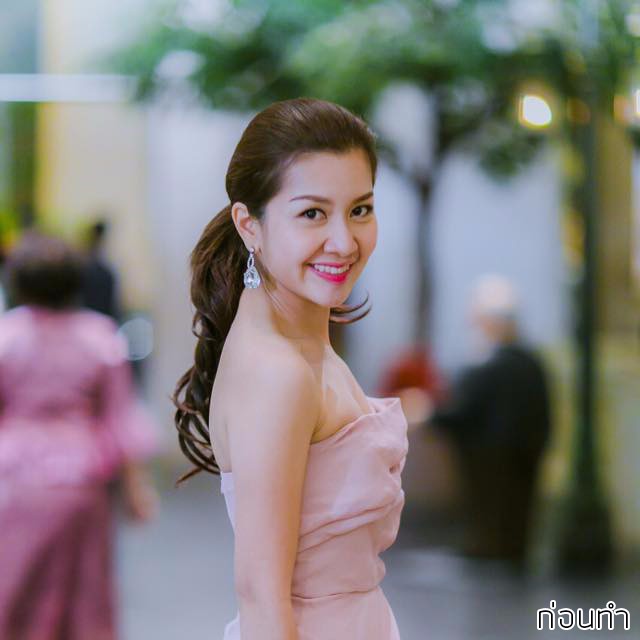 I researched ways to delay the aging process and decided on Ulthera because I heard it was currently the best technology in tightening skin that didn't require surgery.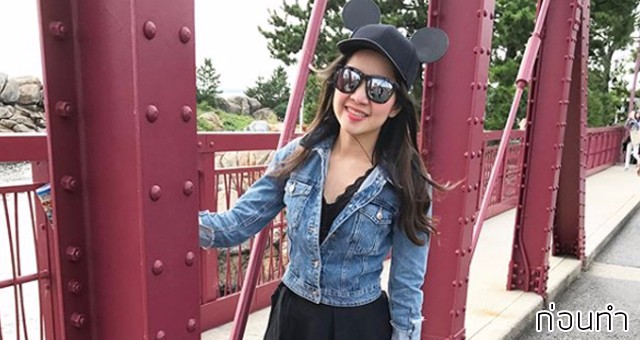 The reason I chose to undergo Ulthera at Meko Clinic with Dr. Mew is because I have known her reputation for a long time. Many of my friends have worked with her. When you've heard someone being praised for so long, of course, you need to make an appointment.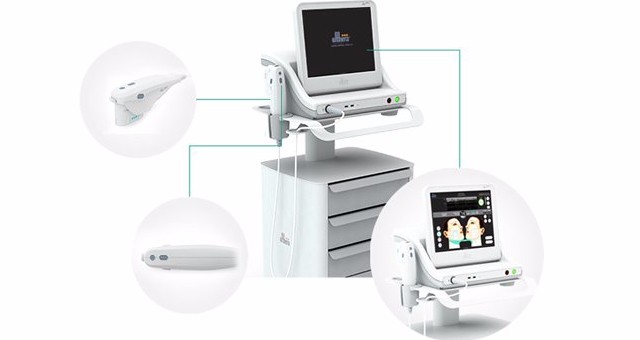 The Ulthera machine at Meko Clinic is authentic and certified by the US FDA and so I trusted that. As for the machine, what I researched was that it could help:
Lift and tone sagging skin
Make the face slimmer
Define the fram of the face
Lift the eyebrows and corners of the eyes
Smooth out the skin and erase blemishes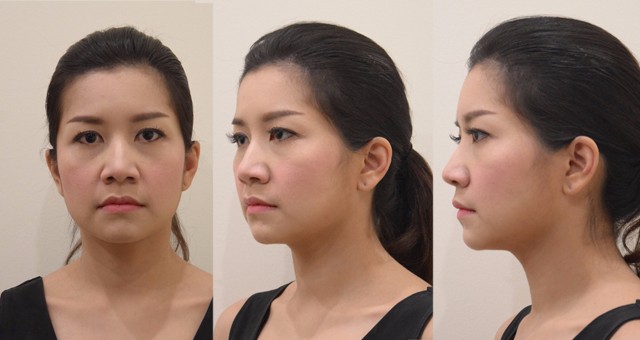 After consulting with Dr. Mew I made an appointment on that day. I was very lucky. I did a total of 600 shots.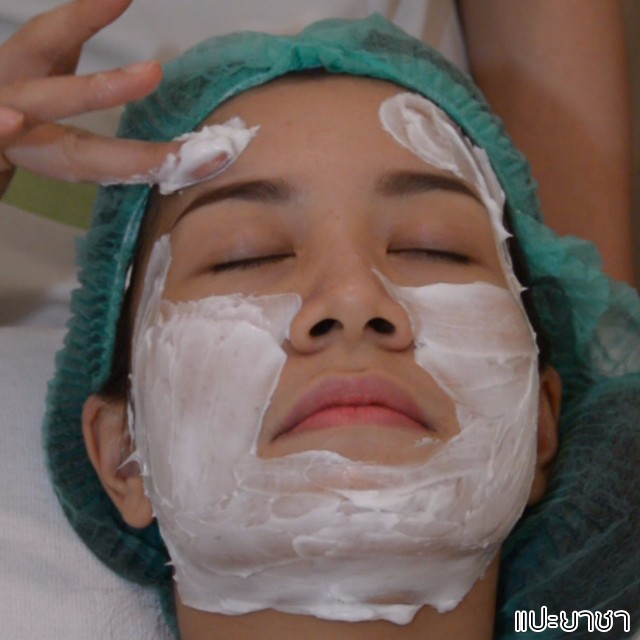 It started with applying topical anesthetic. It was left on for about 45 minutes. Dr. Mew focused on the cheeks, frame of the face, and the hollows of the cheeks.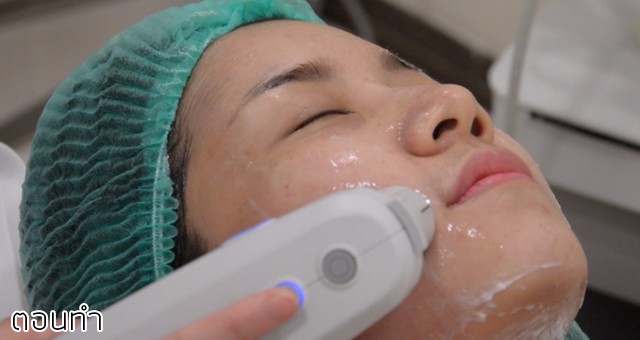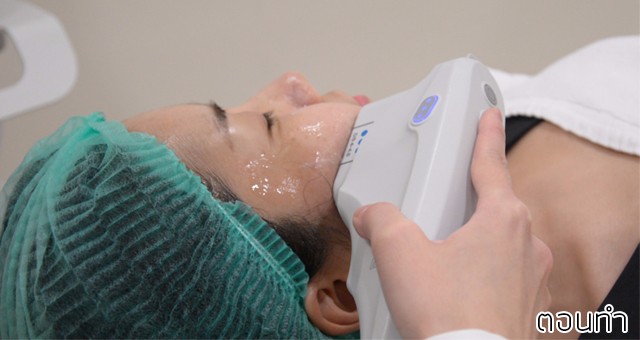 The procedure wasn't very painful. It was a little warm, a little hot, just a little sore. It was very manageable. The procedure took one hour.
I'm done! Let's look at some pictures from after the procedure.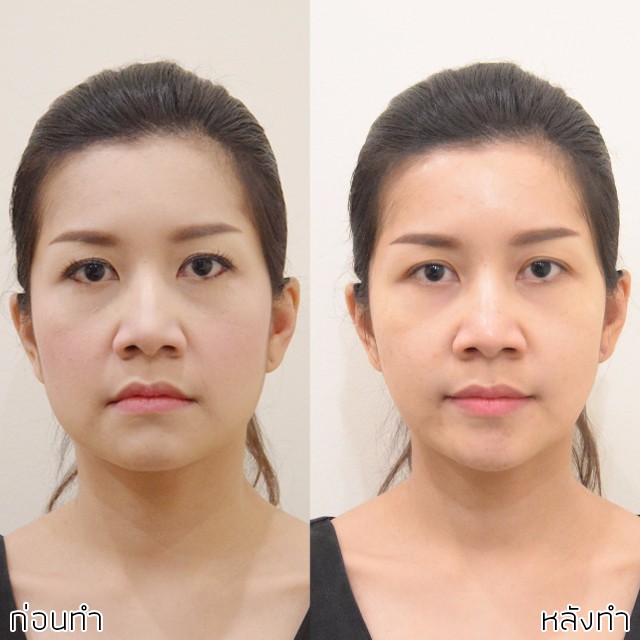 The difference is clear between the "before" and "after" pictures. You can see that before the procedure my cheeks were sagging, but right after the procedure they look lifted and toned. My laugh lines look filled in and more toned. My face is more defined.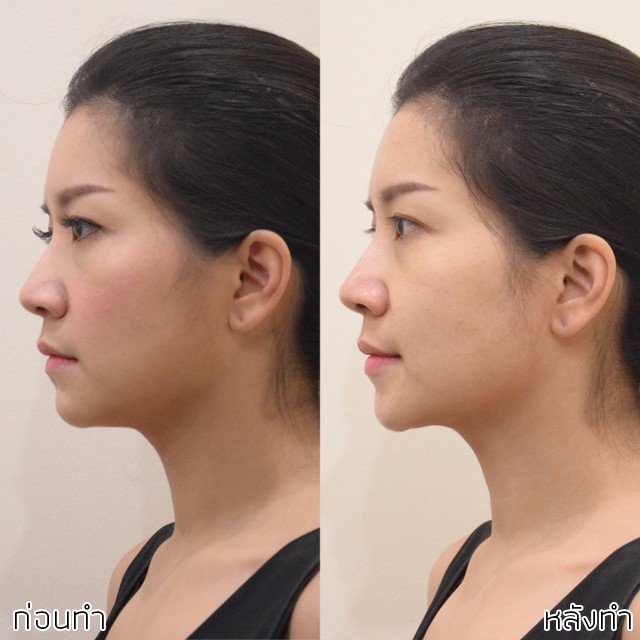 This picture shows the comparison of the frame of the face. After the procedure my face was more defined and I didn't have a double chin. I really liked it.
The doctor said that immediately after the procedure you would see 20% effectiveness, but after two to three months you would see 100% effectiveness. Results last up to one year. I think it is absolutely worth it! It's quick and there's no recovery time at all. You can return to normal activities right away.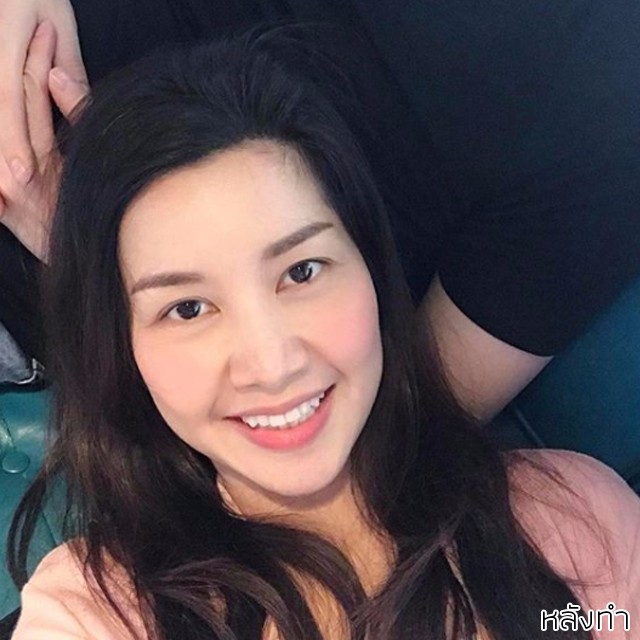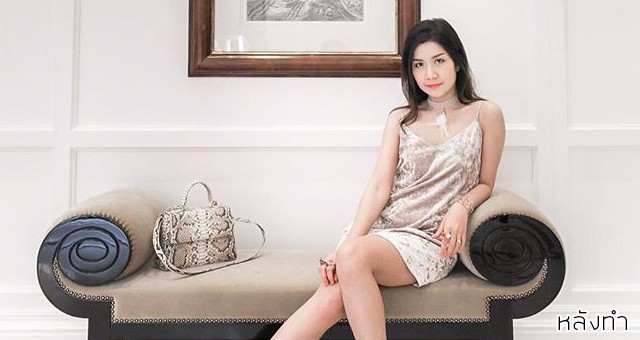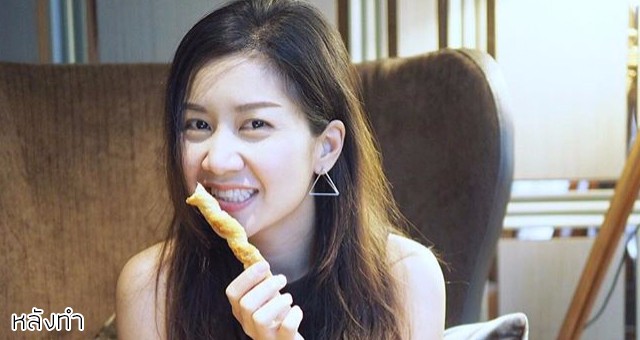 Finally, I'd like to recommend to anyone with sagging skin and those getting older and wanting to take care of themselves, but don't have much time, if you want a fast service with long-lasting results, try face lifting with Ulthera at Meko Clinic with Dr. Mew. I promise that she is the gentlest doctor.
ติดตามผลงานของขวัญได้ผ่านมาง instagram นะคะ
Result By Dr. Culalak Tokitpaiboon