Hello, I'm Nan. Today I'm going to tell you about my corner lip lift experience at Meko Clinic.
This is me before the procedure.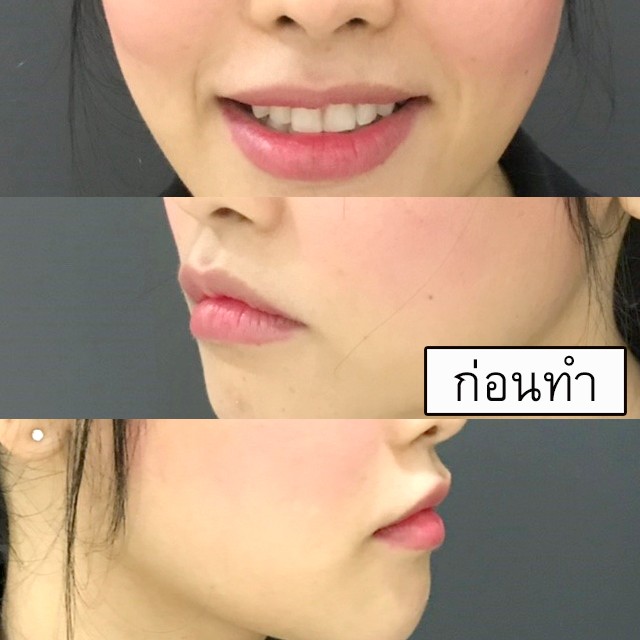 I have to say that I had quite an expressionless face and always looked like I was scowling. I didn't look friendly at all. The doctor recommended that I get a corner lip lift to bring some sweetness to my face and help me look more cheerful. I decided right away to do it because my job involves a lot of smiling and cheerfulness. When I am still customers often said that I have an unhappy expression on my face, which is not okay. So I decided to fix my flaw because I trusted the skill of the doctor at Meko Clinic.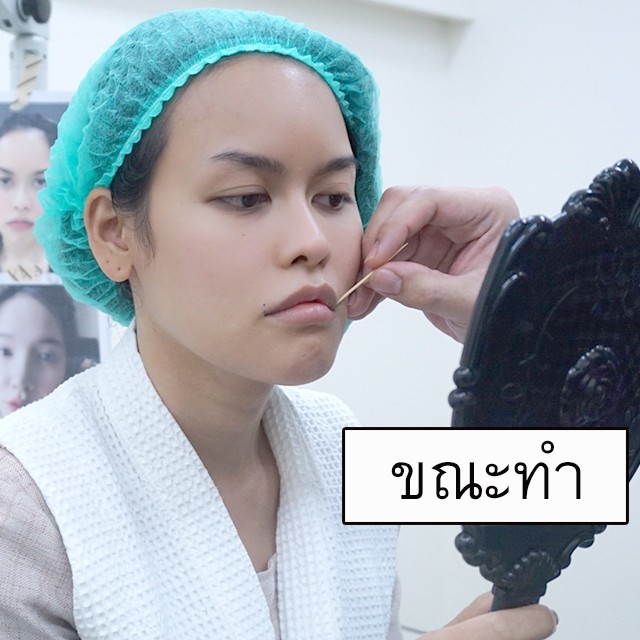 The doctor lifted the corners of my lip and showed me to make sure I was happy with it. The doctor measured and measured again to make sure the lips would look beautiful and natural.
This is during the procedure.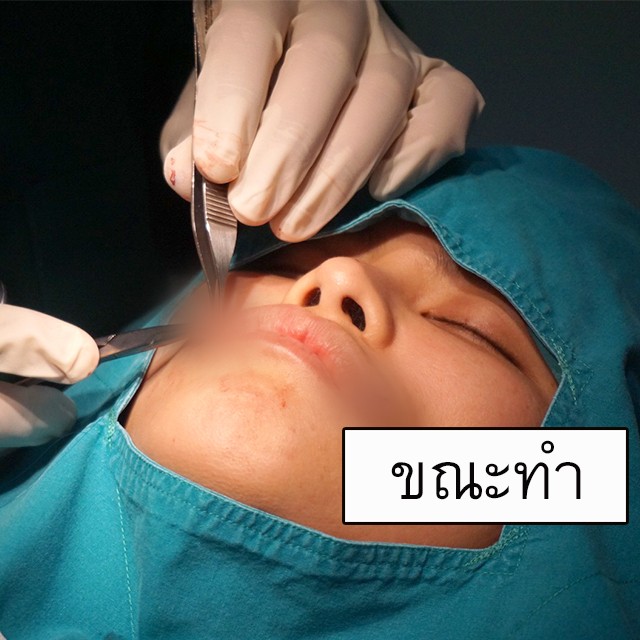 It didn't hurt at all. The doctor used a local anesthetic and was very gentle; I didn't feel a thing. I just lay down and relaxed and then it was done.
Let me show you the daily progress.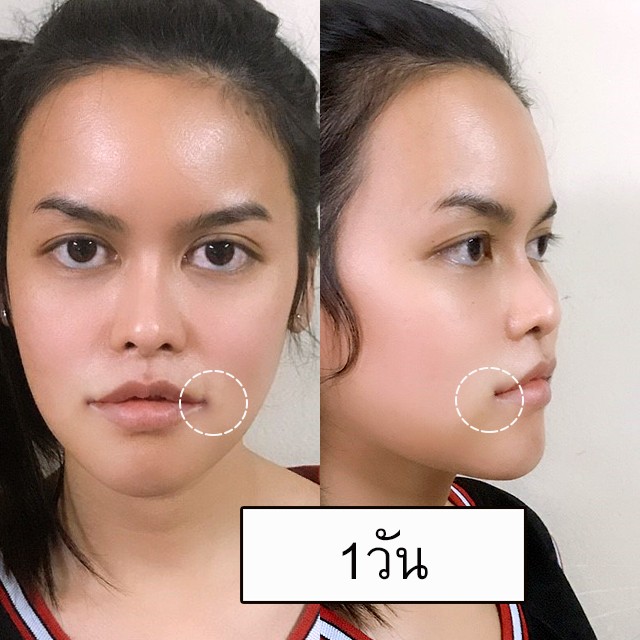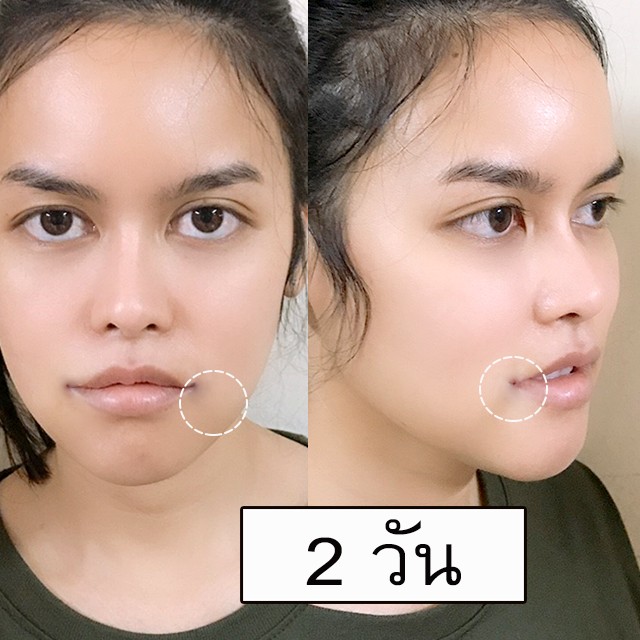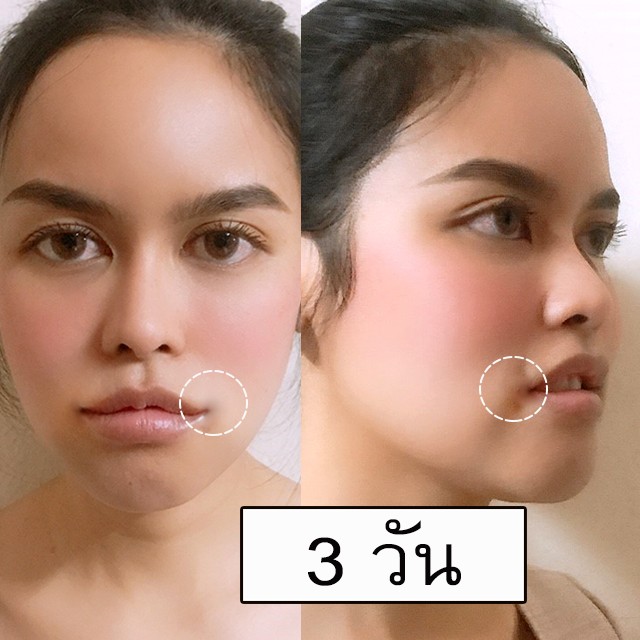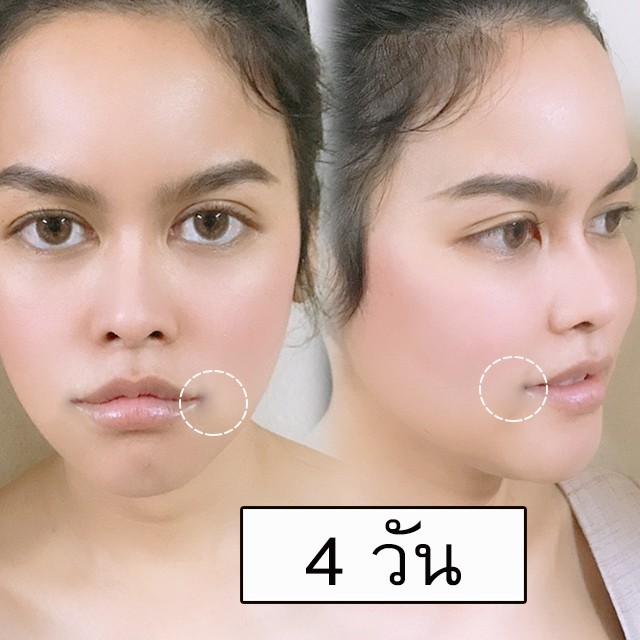 There may be some swelling in the beginning, but it really wasn't too bad. There may be some bruising because it is a surgical procedure. Some scarring is normal. The doctor said it takes time and to be patient. If you want to look beautiful you have to persevere.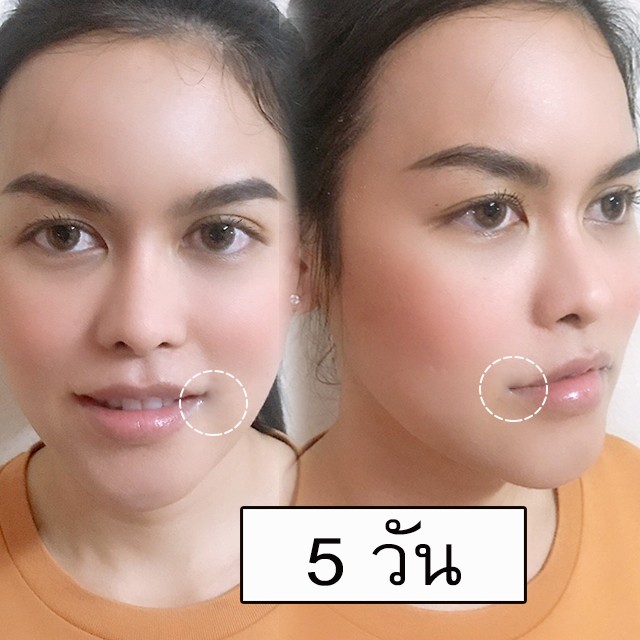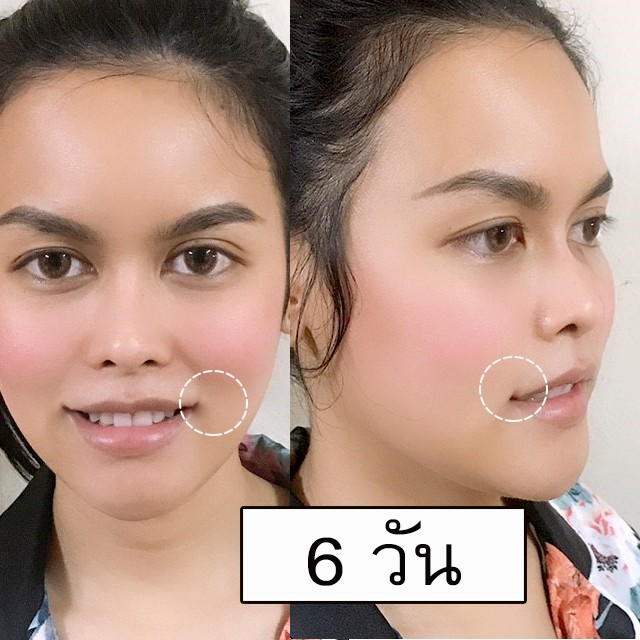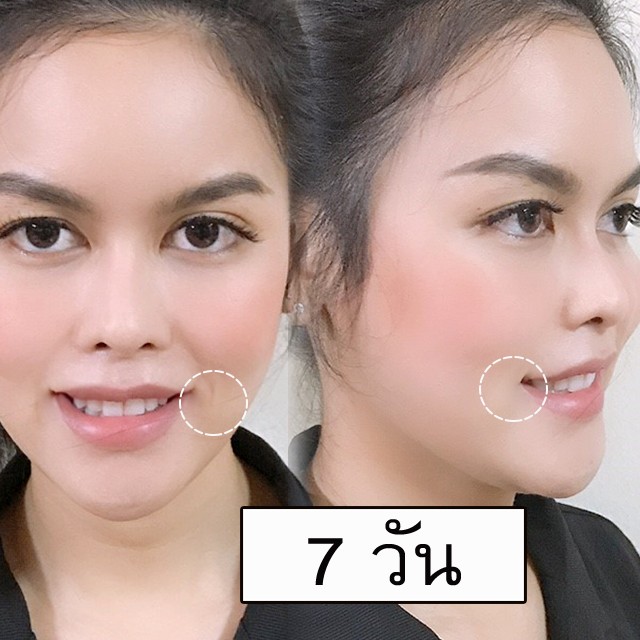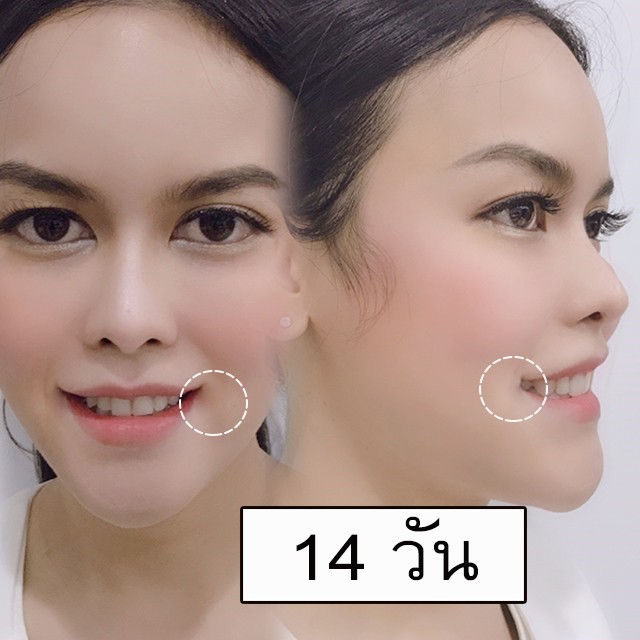 It's beginning to settle down. The swelling and bruising are going away. My smile is coming through. I am using makeup now. The corners of my lips are lifted!

One month since the procedure.
It's been one month now and all the bruising is gone. I have a better smile and have gotten plenty of compliments from people around me about how much friendlier I look.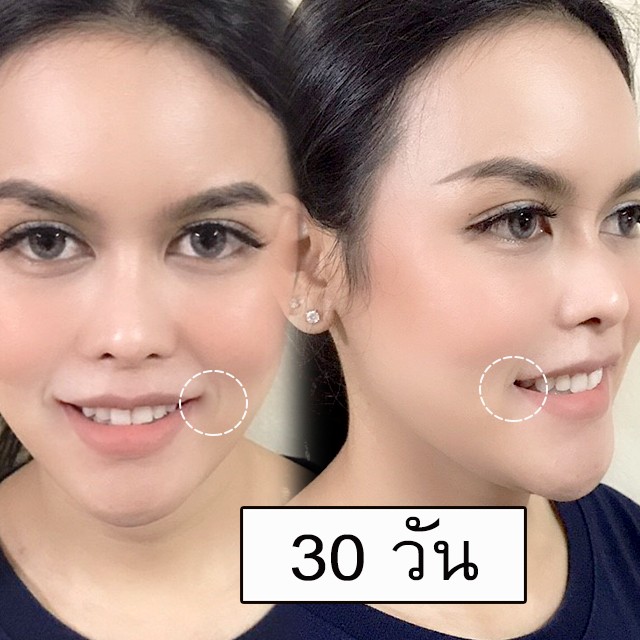 Let's compare pictures from before and after the procedure. You can see the difference clearly.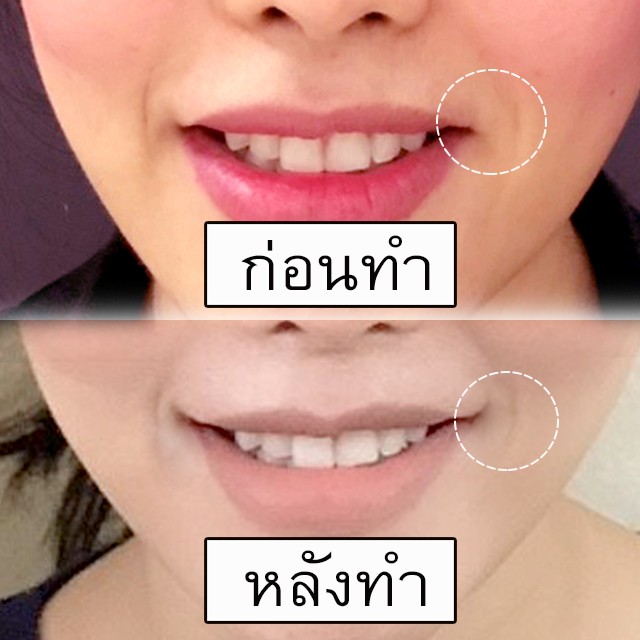 You can see the corners of my lips before and after the procedure and how different they look. I am smiling slightly in both pictures, but in the second picture the corners of my lips are lifted and my smile looks before than the "before" picture.
This is me right now.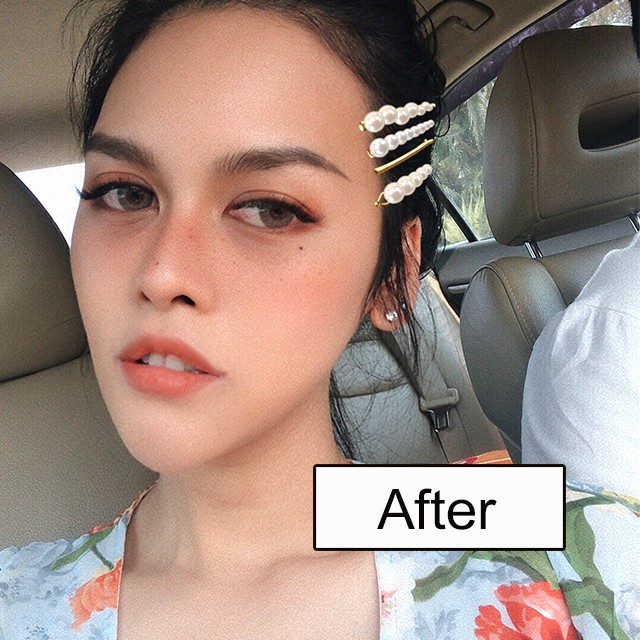 It is important to look good from all angles, right? I am very happy with the corner lip lift. I made the right decision to undergo the procedure at Meko Clinic. Everything, from the service to the doctor's skills, was worth the price. I'd like to recommend to everyone interested in the procedure to go to the clinic or call them first for a consultation. Their service is really good.
Thank you, Meko Clinic, for changing a scowling, unhappy face with a corner lip lift into a sweet, friendly face. Thank you very much. I'll come back and update you after one year. Don't forget to check back in with me.
Before & After